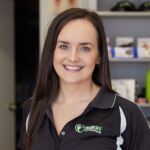 QUALIFICATIONS
-Cert III & IV in Fitness
-Advanced Diploma of Nutritional Medicine
-Over 10 years industry experience
SPECIALTIES
Jessie has over 10 years experience in the Health & Fitness Industry and has worked with many clients in that time to reach their health & fitness goals. Jessie combines the use of strength, functional & cardiovascular training with her knowledge of nutrition to get her clients optimal results in a caring, supportive environment.
Jessie has worked with many different clients of all abilities & goals, however she often focuses on Women's Health, weight loss goals & creating healthy relationships with food & exercise.
You can book with Jessie for one-on-one nutrition consulting, personalised meal plans, one-on-one PT sessions or a combination of both to reach your full potential. Reach out & see how Jessie can help you!
PRICES & AVAILABILITY
To find out more about Jessie's prices and availability contact her below.
P: 6581 0059
E: shapeshifter@yourlifefitnesscentre.com.au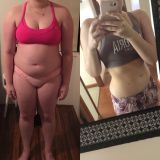 Kristi Gee
I am so thankful to have Jessie in my life. My partner and I were feeling sluggish and unmotivated in ourselves and knew we had to do something about it. We decided to start weekly personal training sessions with Jessie and from day 1 we knew we made the right decision. Not only is she the most kind hearted person I know, she knows how to push you to reach your goals. I lost over 30 kgs in 2 years from working with Jessie not only with my fitness but also with my awareness of food. I highly recommend Jessie to anyone who is looking for a coach who will not just give them the correct path in fitness but who will also care for them along their own journey.