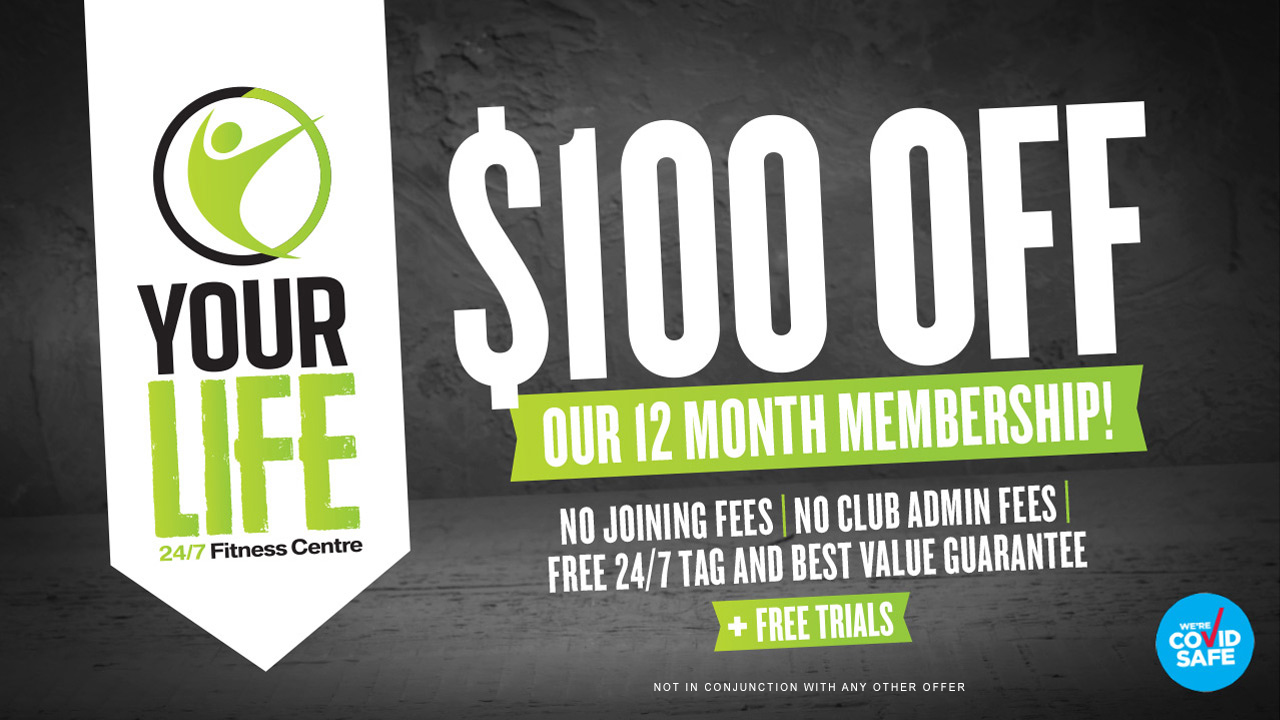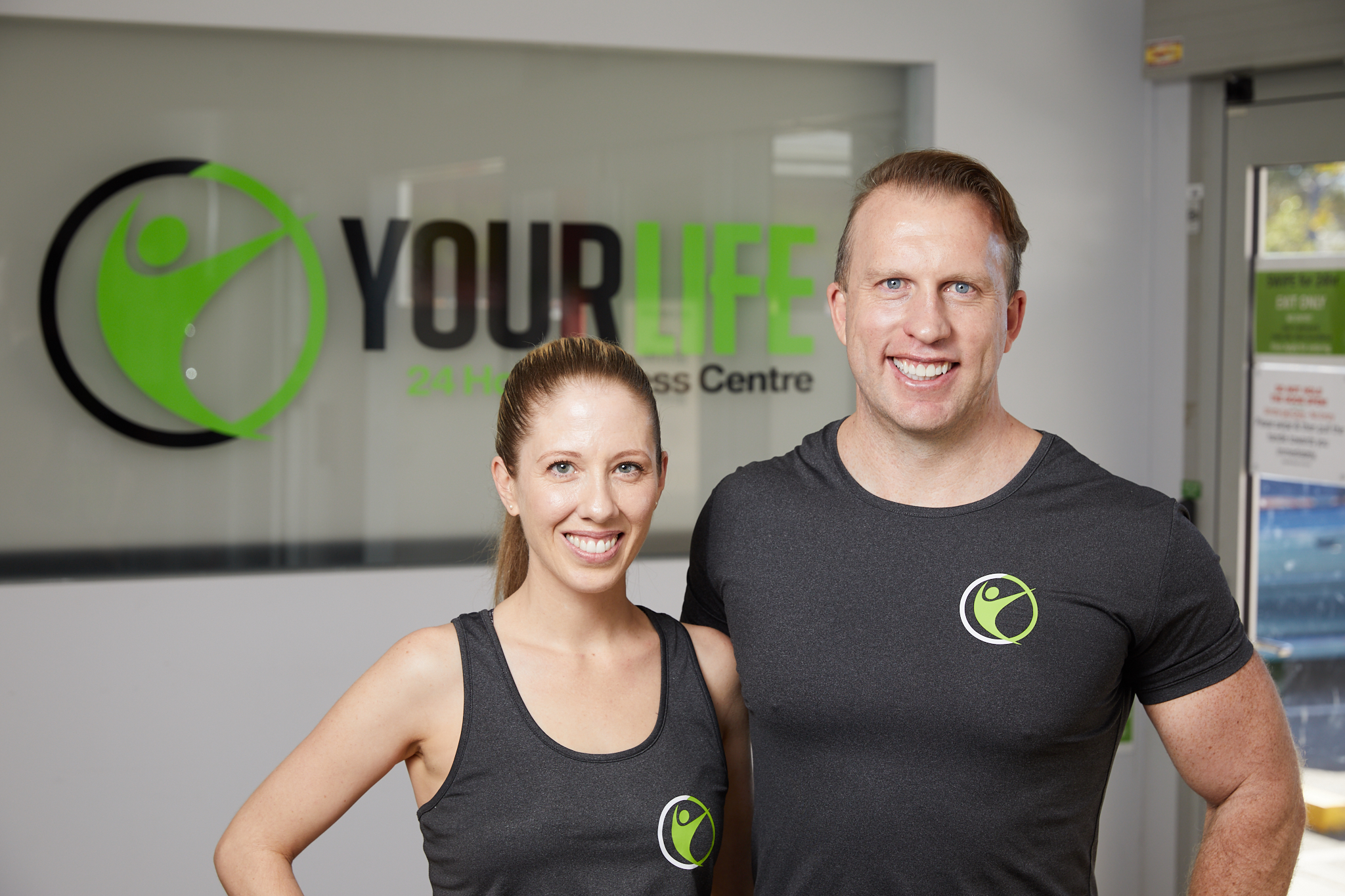 At Your Life Fitness Centre we pride ourselves on offering genuine promotions with no hidden fees. We NEVER have joining fees & our memberships include access to all classes, 24hr access and a free introduction session with a qualified trainer! See below for a full list of our membership inclusions.
We look forward to helping you live your best life, Gavin & the Your Life Team.
It is best to fill out this form on your smart phone as you will need to upload a photo of your photo ID (Driver's Licence or proof of age card). If you are signing up for a membership including Fitness Passport select 'new member' as your reason for filling out the form.
Membership options
At Your Life Fitness Centre we have multiple membership options including weekly direct debit, no contract & pay in advance options. Give our reception team a call today on 6581 0059 to discuss your situation, find out about our latest promotion & find the best membership option to suit you.
Alternatively, you can sign up for a free trail or membership online below!
Need to make changes to your direct debit membership like changing your bank details or your payment date? Contact Debit Success on their free number 1800 148 848. If you are wanting to make any other changes to your membership such as placing it on hold, please contact our reception team on 6581 0059 or email us at reception@yourlifefitnesscentre.com.au.
What does your membership include?
The largest, air conditioned fitness centre in Port Macquarie open 24/7
A free introduction session with a qualified Trainer (Normal RRP $48)
A free 24 hour access tag with any membership, excluding Fitness Passport (normal RRP $39)
$0 Joining Fees & no hidden costs! (Saving of up to $100)
Access to our after hours service via our after hours staff number 0458 810 058.
The very best brands of fitness equipment in all areas – No cheap imitations or exceptions.
Free unlimited Wi-Fi on all our cardio machines & your devices.
Big HD touch screens on all of our market leading cardio equipment – With Free to Air TV, Go-pro style running workouts, Netflix, Spotify, virtual Personal Trainers & social media/web browsing.
Personal Training options – Fast track your results and keep consistent with a trainer.  (Additional cost).
 8 Week "Shape Shifter" challenges run a few times a year to kickstart your motivation. (Additional cost).
3D Body Scan machine that gives you accurate details of your measurements, body fat %, muscle mass & more in a non invasive 5 min process! (Additional cost).
The most classes in total & the most varieties check out our full time table here.
Virtual Classes in 2 studios with on demand touch screens so you can put your own classes on at any time of day! We offer Virtual in Body Pump, Body Balance, Body Combat and RPM formats from Les Mills internationally qualified trainers.
Free help from reception whenever we are open. Our reception staff are all qualified trainers, not sales people, so you can confidently ask for help.
The highest level of qualified fitness professionals in Port Macquarie under the one roof; no other fitness service or centre offers the same level of qualified & experienced team.
Kid's crèche minding hours 6 days a week for only $1 per child per visit.
Discounts for seniors, full time students and pensioners. (Cards need to be shown).
Full allied health rehabilitation services, Nutritionist & Dietician services available. (Additional cost).
Results Guaranteed – Providing you exercise a min of 2/3 times a week consistently for a min of 6 weeks.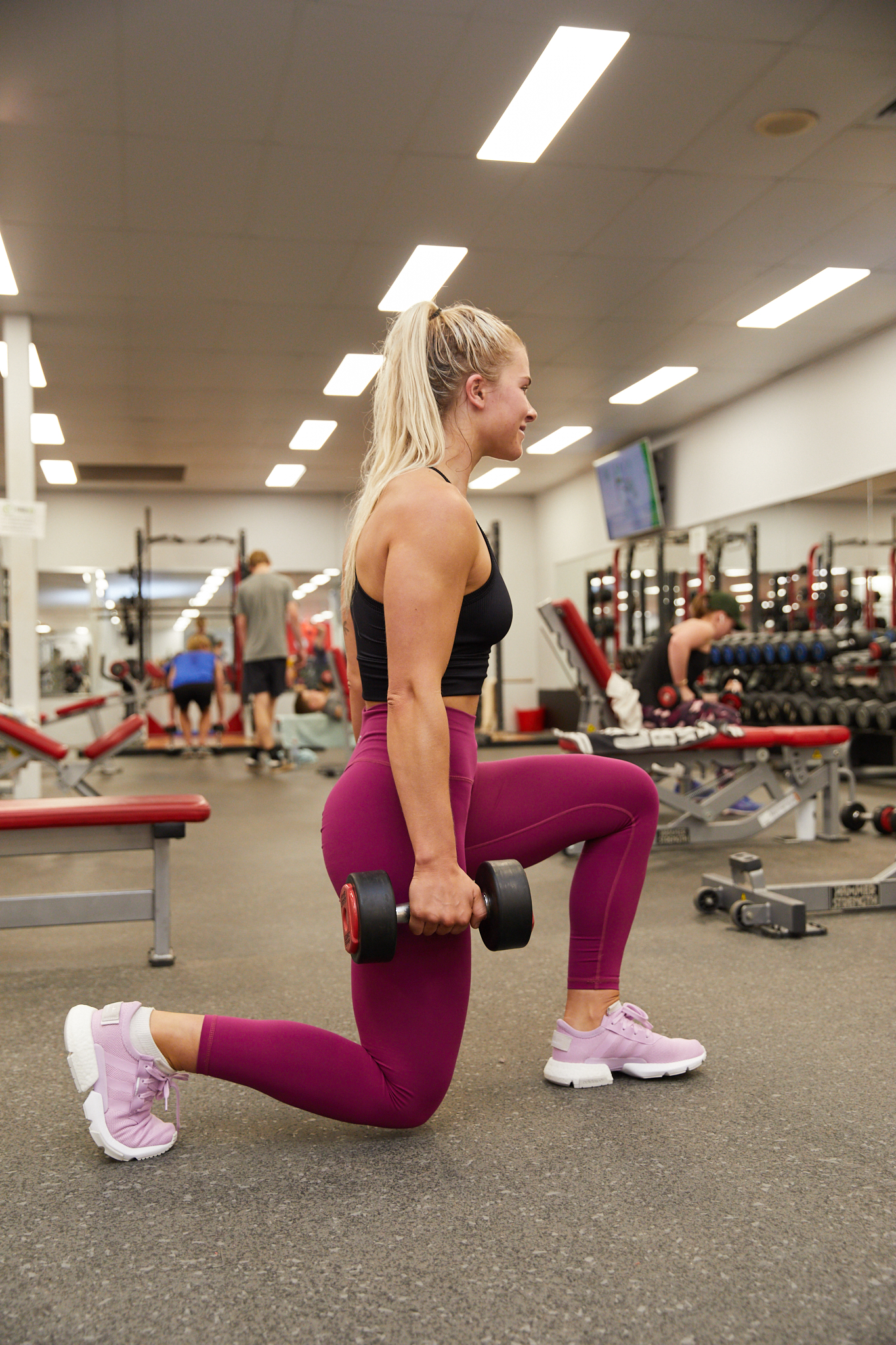 How to make the most out of your free trial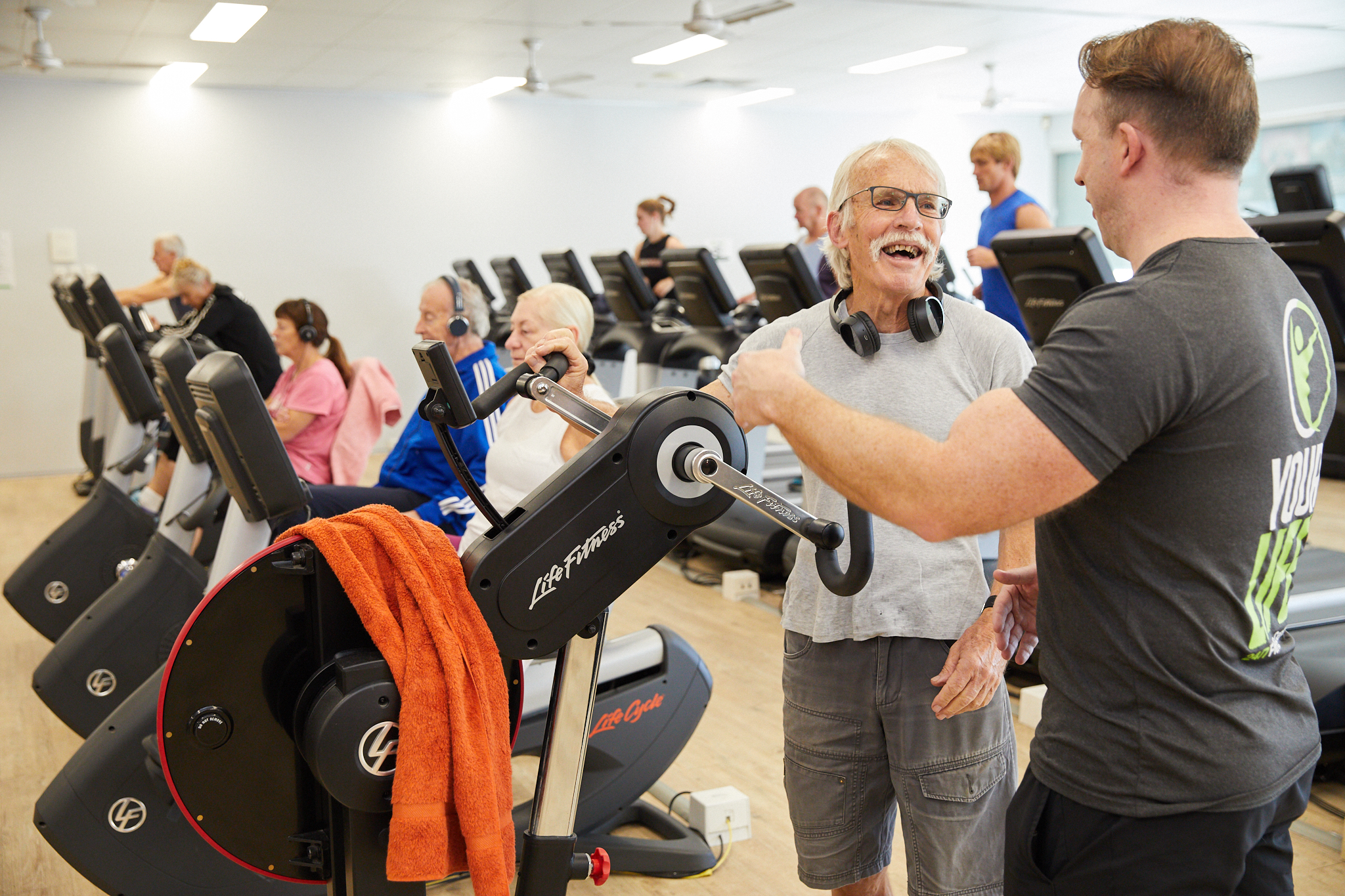 At Your Life Fitness Centre we offer 3 free visits to be used over 10 consecutive days. This is a no obligation trial, we will not annoy you with phone calls/emails once your trial has finished!
Free trial must be used during our reception hours (7am-7pm Monday-Friday & Saturday 8am-12pm).
All of our reception team are qualified trainers, not sales people. Feel free to ask them for help with your workouts or the equipment during your trial.
Every Thursday from 11am-12pm & 5pm-6pm we have 'Roaming Trainer'. During this time there are extra qualified Personal Trainers on the gym floor to help you with exercise technique, new exercises or to chat about your goals.
Why not try a class? Classes are a great way to learn new exercises & meet our trainers & members. See reception to find a class that suits you & book your spot.
Sample strength workout cards for beginners, intermediate & advanced are available on the PT studio wall near reception. Give one a go during your trial.