As a business that is always growing, Your Life Fitness Centre is always on the lookout for exceptional staff to join our team. We pride ourselves on having the most experienced fitness team on the Mid North Coast.
If you are looking for a rewarding career (in paradise) apply for a position at Your Life Fitness Centre, Port Macquarie! Please email your cover letter & resume to gavin@ylfc.com.au.
Positions
-Personal Trainer Contractors (Min Cert 4 in Fitness)
-Reception Team (Min Cert 3 in Fitness)
-Group Fitness Instructors (Min cert 3 in Fitness. Les Mills certified and/or experience in functional training is preferred.)
-Creche Team (Experience with children required)
-Cleaning/maintenance
The above positions may or may not be available right now, however if you are interested please email Gavin at gavin@ylfc.com.au. See below for positions we currently have available.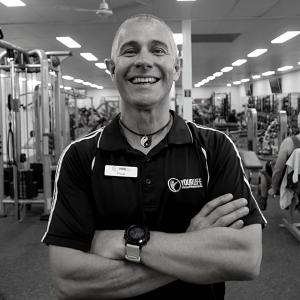 Currently seeking the following positions
-Les Mills Body Pump Instructor 
-Les Mills Body Balance Instructor
-Les Mills Body Combat Instructor
-Les Mills Tone Instructor
-Circ-HIIT Instructor
Please email your resume to Gavin
E: gavin@ylfc.com.au