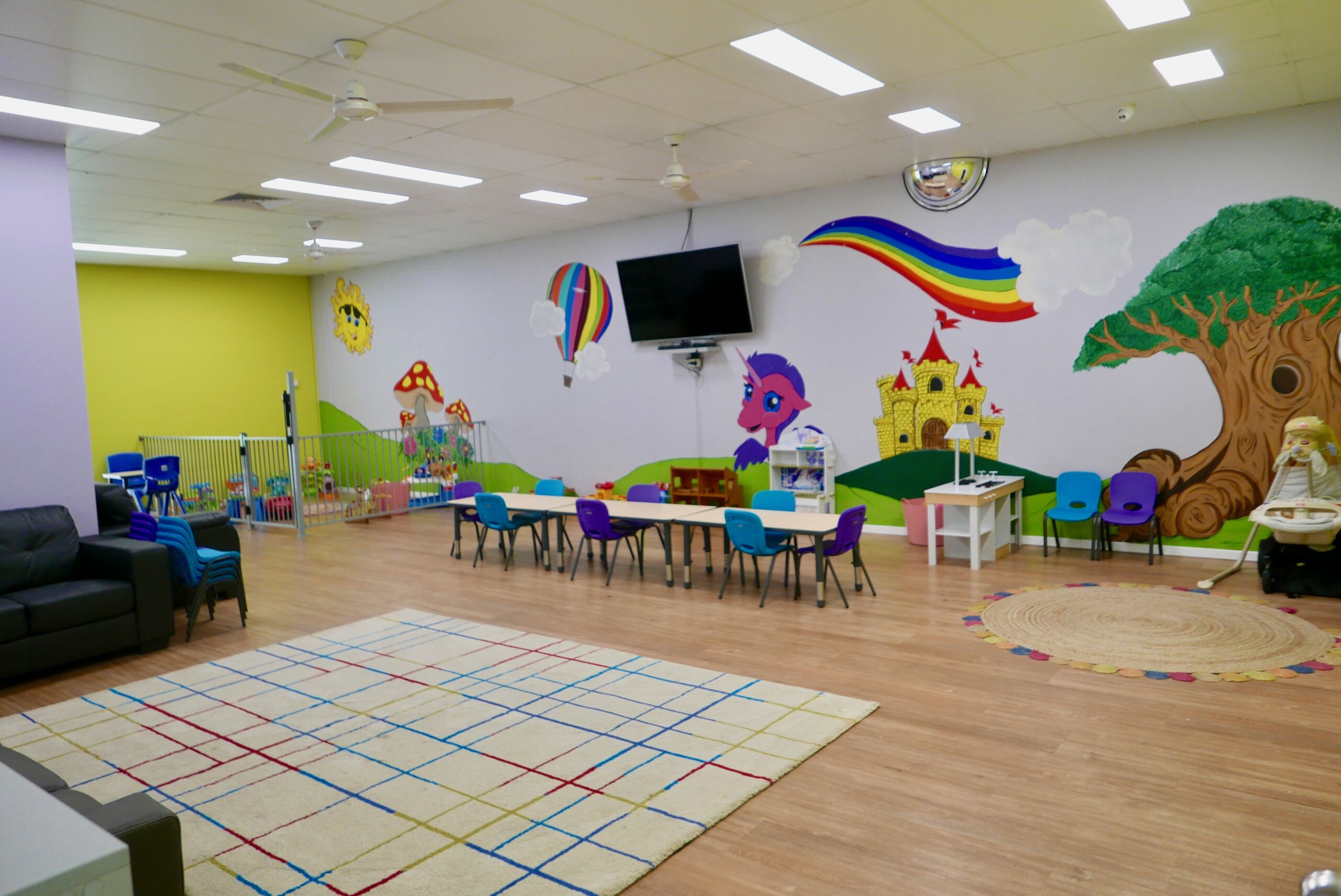 Opening times:
Monday to Friday – 9am-11:30am & 4pm-7pm
Saturday – 8am-11:30am
Cost:
$1 per child per visit. Can be paid via cash or EFT at reception before entering the creche.
Bookings: 
Bookings are essential & can be made in person at reception, over the phone (6581 0059) or online via our class bookings portal. Please see reception to set up online bookings for your child.
Staff experience:
All our staff have a minimum Senior First Aid Certificate, Working With Children Check and experience with children, some of our team have family day care qualifications and other tertiary qualifications. Most Crèche staff are also parents as we find "Life experience" is also good to have in this role of caring for your little ones.
First timer tips:
-Write your child's name on any belongings they bring into the creche including bags, drink bottles & food.
-Some children will just stay in the minding environment instantly while other take longer to adjust. Our team will aim to assist with making the transition comfortable for both child and parent as our team deal with new comers every week. Please do not feel disheartened if your child does happen to take a little time or even a few visits to settle as this does happen sometimes.
-We have a 2 hour time limit on kids staying in the crèche, we find that after this time it's a little too much for our little people.
-We are happy for children to eat and drink in the crèche. To meet the health and safety needs of some children in the crèche we ask that you please do not pack nuts, nut products, eggs or sesame seeds. 
-When entering the creche you will need to sign your child/ren in. On this form you can specify any allergies your child/ren may have. You will then need to sign your child out when you leave.
-Our creche staff will do their best to keep your child happy, however, if your child is inconsulable we will ask you to come to the creche to comfort your child.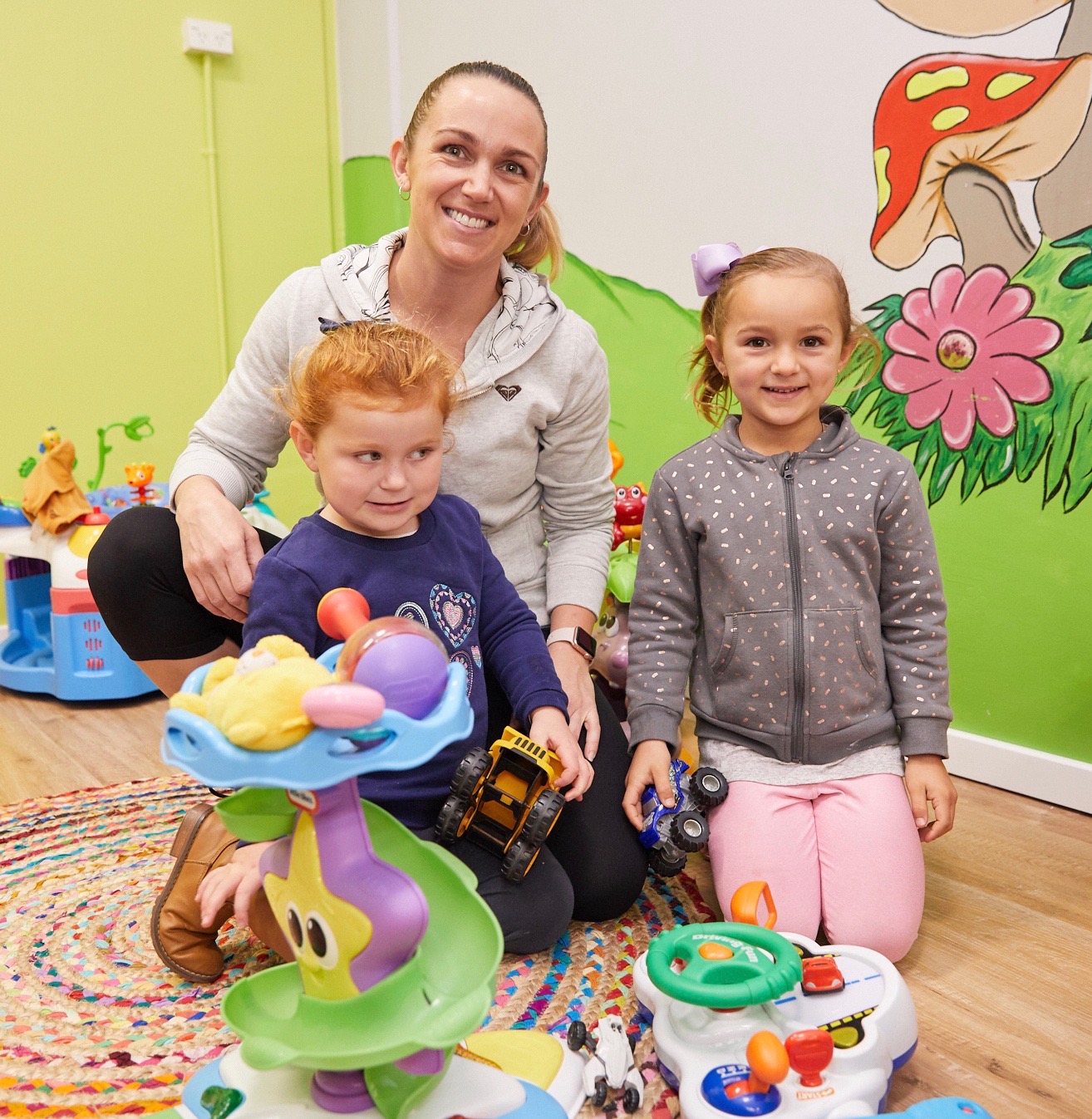 Sickness Policy:
Your Life aims to prevent the spread of infectious diseases within the centre.  In order to provide the safest possible environment we must exclude children from attending the crèche when they:
Have a cough
Have green or yellow discharge from the nose
Have infectious or yellow or green discharge from the eyes or ears
Have diarrhoea
Are vomiting or have had a vomiting bug in the past 24 hours
Have a generalised rash
Have enlarged or tender lymph glands
Appear very unwell and may need to see a doctor
Are too unwell to participate in normal activities
May have any other infectious disease
We ask that children on antibiotics wait at least 24 hours from starting the treatment before returning to the crèche to ensure the infection is no longer contagious.
Children with a cough from Asthma or other non-contagious conditions will need to provide Your Life with a medical certificate & any other relevant information before the child attends the creche. 
If your child attends the creche with signs of an infectious illness they will be turned away. We realise this may cause some inconvenience, particularly through the winter months, however we are committed to the safety of every child in the crèche as well as that of the staff and members at Your Life.
Complaints Policy:
If you are unhappy with any area of the crèche we encourage you to speak either with the staff in the crèche, or if you feel uncomfortable doing this you may speak with the staff on reception. We aim to deal with all complaints in a professional manner and try to resolve any problems as soon as possible. If you feel that your complaint has not been addressed properly, or wish for your complaint to remain anonymous you should let us know by emailing gavin@yourlifefitnesscentre.com.au