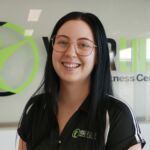 QUALIFICATIONS 
-Cert III & IV in Fitness
-Experience in one-on-one Personal Training
-Bootcamp/Circ-HITT Instructor
SPECIALTIES
Annie's passion for all things health and Fitness stems from her own fitness journey here at Your life Fitness Centre. Annie believes each and every individual deserves the most personalised session and program possible, as each client is as different from the last. Using a mix of Strength and Resistance Training in addition to Cardiovascular endurance to ensure you get the best possible results, Annie strives to educate and alter your relationship with fitness as those who motivated her did.
PRICES & AVAILABILITY
To find out more about Annie's prices and availability contact her below.
P: 0412 490 391
E: anniebeecroft@icloud.com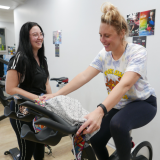 Gregory Mitchell
One word to describe Annie as my Personal Trainer is fun, yet she still delivers a professional and thoughtful session. I started as a newbie around the gym and have since learnt what equipment to use for what workouts and have become so comfortable in a fitness environment. It has been so pleasing to see results quickly as the training is so personally tailored to suit you, yet still has variety to keep things interesting. Annie is not just a trainer, she has become a good friend.