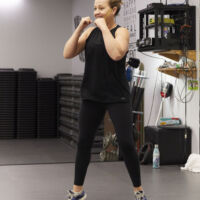 QUALIFICATIONS
-Cert III & IV in Fitness
-Fitness Australia Certified
-12 years industry experience
-Les Mills BodyPump, Core & BodyCombat Certified
-Advanced Thump Boxing Certified
SPECIALTIES
Kel loves Personal Training because it brings out the best of an individual & shows you what you are actually capable of.
Kel is very passionate about changing lives. She says it's the best feeling in the world when a client reaches their full potential.
PRICES & AVAILABILITY
To find out more about Kel's prices and availability contact her below.
P: 6581 0059
E: kellymarchant1@hotmail.com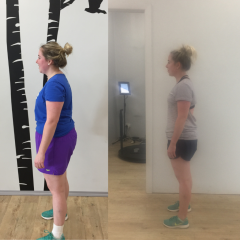 Tenika Reed
I started Personal Training with Kel with the goal of losing weight, a few kilos here & there, but I achieved so much more. My attitude towards a healthy lifestyle changed and I began to feel so much happier, healthier and confident in myself & my body. Little did I know that I would lose over 10kg and completely change my body in the first 12 weeks of training with Kel. It might be tough to begin with and you will feel like giving up at times, but give it everything you've got and you will thank yourself later for not giving up.