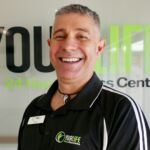 QUALIFICATIONS 
-Cert III & IV in Fitness
-Adv Dip (Health Science)
-Adv Dip (Holistic Kinesiology)
-Lv2 Boxing for Fitness ACFC
SPECIALTIES
Paul is passionate about fitness and health, designing personal programs to suit each individual based on their own fitness level, needs and goals.
Paul's background includes international experience, where he worked throughout the Middle East, including Dubai, training expat clients from all over the world.
Paul has coached a variety of people with extremely differing goals, from those that had never been to a gym, to professional football (soccer) players.
"No matter your age, fitness level or ability, I will guide and inspire you to become the best version of you."
PRICES & AVAILABILITY
To find out more about Paul's prices and availability contact him below.
P: 0412 526 886
E: admin@yourlifefitnesscentre.com.au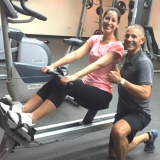 Laura Bajaky
Paul is not only a great trainer but also a wonderful person. With his always cheerful, patient and calm nature, he is able to motivate you even on days when you are highly fatigued. He is an extremely knowledgeable trainer who understands your limits and tailors the workouts to your individual needs. He helps you reach your potential every session and achieve your goals by progressing steadily. I cannot be more grateful for the opportunity to have Paul as my trainer and I highly recommend him to everyone.