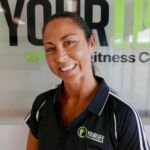 QUALIFICATIONS 
-Cert III and IV Fitness
-Level 1 CrossFit Coach
-Strength and Conditioning
-Functional Training
SPECIALTIES
Jess specialises in Functional Fitness, a style of training methodology that prepares the body for real life movements and activities that you might do at home, work or in other sports. This includes an extended variety of movements like squatting, reaching, pulling, lifting and basic gymnastics. Jess' goal is to integrate functional training to exercise routines to help clients improve strength, power, balance, coordination, range of motion and mobility, for a healthier, fitter lifestyle optimizing performance inside and outside the gym.
PRICES & AVAILABILITY
To find out more about Jess's prices and availability contact her below.
P: 6581 0059
E: jessantos@live.com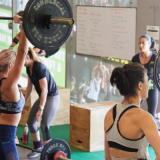 Victoria Mitchell
I have trained with Jess for the last 3.5 years. I love working out with Jess and look forward to going to the gym (something I never previously could claim).  Not only have I become fitter but it has changed my whole outlook on exercise, lifestyle and nutrition. Training with Jess is training with a friend who is also a coach. Our sessions are great fun and incorporate all types of exercises I would never have come across on my own. Jess's support is unwavering and she pushes me to new levels and aspirations constantly. I couldn't recommend training with Jess enough, it really is one of the best choices I could have made.